ELECTRICAL SAFETY AUDIT & INSPECTION SERVICES
ELECTRICAL SAFETY AUDIT & INSPECTION
Lyghtsource Concepts Ltd is a leading registered electrical engineering company in Kenya with experience in providing electrical safety audit and inspection services. Electrical hazards are predominantly inherent in most industrial and domestic work places. These hazards pose great danger to both staff and equipment and therefore have to be identified frequently so that they are reduced or eliminated altogether. A variety of possible solutions may be implemented to reduce or eliminate the risk of injury associated with electricity at work places or in homes. Deterioration of electrical equipment and cabling in an installation is a major source of electrical hazards since it can potentially lead to a short circuit. Because of such occurrences, there is need to continuously audit installations.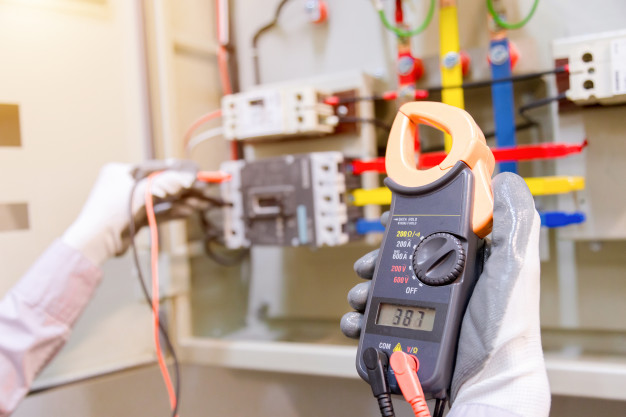 Need for Electrical Safety Audit
Electrical safety audit checks whether the electrical structure of the installation meets all requisite standards. In addition, it also queries if the structure is safe for staff and in sound condition to guarantee uptime of the entire plant. The standards to meet include BS 7671- 17th Edition wiring regulations, IEC 60079-17 for electrical equipment in explosive areas, as well as relevant NFPA 70E requirements for electrical safety in the work places. Apart from that, we also meet local standards such as Occupational Health and Safety Act, 2007.
When conducting the electrical safety audit we carry out detailed inspection of the electrical structure. Usually this includes both the wiring and the protection switchgear in place. It involves testing and inspecting the electrical structure at normal plant operating condition. This is important because it helps to determine wear and tear. Similarly, it provides information necessary for carrying out predictive maintenance. 
Verification of statutory compliance with respect to BS7671 and Kenyan Standards
Assessing the integrity of insulation of cables by carrying out insulation resistance tests
Taking thermal images to identify areas within the installation that have hot spots. For example, hot spots can be present in a system due to loose connections or overloaded cables.
Physical inspection to identify electrical hazards such as shock, fire, explosion, and overloading. We consequently suggest electrical safety solutions.
Assessing plant lightning protection system by checking the need, adequacy and maintenance of the installation.
Review of hazardous area classification and selection of flameproof electrical equipment in the plant. Additionally, we check maintenance aspects (if applicable).
Review of the earthing system (installation & maintenance aspects), including sample earth resistance tests
Identifying areas of overloading. Done by carrying out load current measurements and comparing against cable current carrying capacity.
Assessing electrical preventive maintenance system like tests, documentation, history cards, etc.
Review of the importance given to electrical safety in the company safety policy, safety committee, continuous electrical risk identification, etc.
In order to undertake this above scope, our Auditors usually spend time in studying the system. From the study we confirm if the "as built" drawings conform with existing installation. In case of absence of "as built" drawings, we prepare and produce the drawings.
Due to the nature of testing of insulation resistance, we carry out this test when the system is shut down. Normally we arrange for a shutdown with the production management.
Because of the need to clearly outline the steps taken to carry out the audit to its completion, the methodology become an important document. Below is the methodology we follow:-
Pre -Audit site Visit
Inspection, tests and measurements (audit)
Management briefing
Report preparation
Report submission
Equipment and Tools used
The equipment used for the above scope are listed below. One can find the specs of the equipment Here.
Clip On Ammeter- 1000 Amps.
Earth leakage clip on ammeter.
Fluke 1653B Multi – function tester.
Fluke TI125 30HZ Thermal Imager