ELECTRICAL EQUIPMENT FOR HIRE
ELECTRICAL EQUIPMENT FOR HIRE
We have Fluke electrical equipment for hire. Some of the equipment we have include Fluke 1563B Multifunction Tester, Fluke TI125 Thermal  Imager and 1000A AC/DC Clamp meter. Fluke is a trusted brand that has continued to produce quality equipment that give accurate results.
FLUKE 1653B MULTIFUNCTION TESTER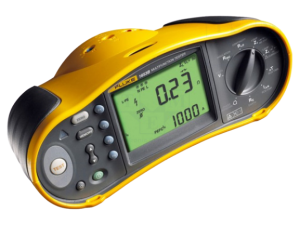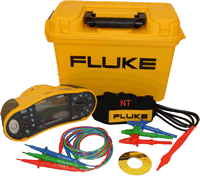 The FLuke 1653B 17th edition multifunction series testers verify the safety of electrical installations in domestic, commercial and industrial applications. They can ensure that fixed wiring is safe and correctly installed to meet the requirements of IEC 60364 and relevant local standards
The unique ergonomic design, low weight and padded neck-strap to free your hands, make operating a Fluke 1653 multifunction tester a pleasure to operate. With easy-to-operate controls and large display with exceptionally wide viewing angle, it's also comfortable and safe to use. Simply turn the knob, press the button and see the results. Users can measure loop impedance without tripping RCDs, therefore eliminating the need to bypass them. The Fluke 1653B 17th edition tester withstands a one-metre drop for demanding field use. It meets all relevant standards including EN 61557.
Fluke 1653B Multifunction Tester have the following features:
Insulation resistance: 50, 100, 250, 500, 1000V
Voltage and frequency
Wiring Polarity checker
Continuity and resistance
Earth loop impedance
Prospective Earth Fault current, PSC (Short-circuit current)
RCD tripping time
RCD tripping current
Automatic RCD test sequence
Earth resistance test
Phase rotation measurements
PACKAGE INCLUDES
Hard carry Case
Mains Test Cord
Zero Adapter
User guide
Ksh. 12,000 Per Day
FLUKE TI125 30HZ THERMAL IMAGER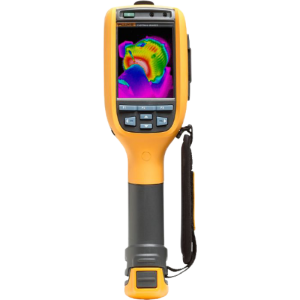 Fluke TI125 30HZ is a powerful Thermal Imaging camera. It detects hot spots in electrical connections, cables, switchgear and electrical equipment like motor. It is a useful tool in carrying out the following:
Preventive maintenance
Electrical inspections
Equipment trouble shooting
PACKAGE INCLUDES
2 Lithium smart batteries
Hard carrying case
SD memory card
Multi-format USB memory card reader
Soft transport bag
User manual
Smartview software
Ksh. 12,000 Per Day
UT207A 1000A AC/DC CLAMP METER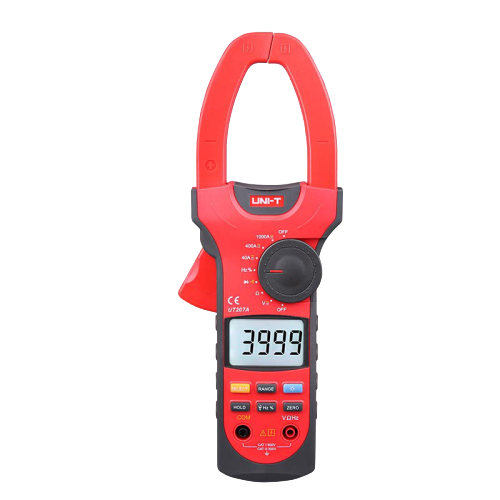 The UT207A has the features highlighted below:
1000A, 400A, 40A AC/DC current measurements

600V AC/DC voltage measurements

40MΩ continuity/resistance measurement
10Hz frequency measurement range
Ksh. 1,500 Per Day
You need more services? Check out some of the electrical services we offer